As part of the Unified Community Platform project, your wiki will be migrated to the new platform in the next few weeks. Read more here.
MilMo
This may be a bigger job than I thought, little friend. This article is a stub.
This article is a stub. You can help MilMo Wiki by expanding it.
The word MilMo is an abbreviation for "Million Morning" and is a 3D free-to-play Action Adventure MMO game that can be played through Steam. MilMo was developed by Junebud and today is published by Dohi Sweden
The technology behind MilMo is called Unity.
Do you already have an MilMo avatar connected to your Facebook login or "WebLogin"? Then you can follow this guide to connect it to your steam login as well!
You can always start playing MilMo with a new account by launching the game.
Go to the Account Manager:
Login with the accounts that you wish to connect
Facebook: Click "Login with Facebook" and return.
WebLogin: Enter your email & password and login.
Click "Login with steam". (If you do not have a steam account, please create one first)
You will now see a list of "Connected avatars" that you have access to through all these methods.
Find the avatar that you wish to play with and press the button "Use with Steam" so that it turns blue.
If "Use with Steam" is blue/active, you are ready to use this avatar on Steam!
For more info or help, visit our page on Facebook
The "WebGL" version of MilMo is ending.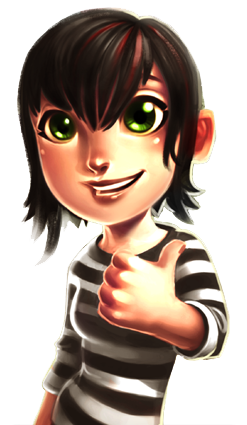 Launched in December 2009, MilMo is a 3D free-to-play Action Adventure MMO published by Dohi Sweden that can be played on Steam. Inspired by classic game franchises such as The Legend of Zelda, Super Mario and Maple Story, MilMo was originally developed and published by Junebud AB until their closure in August 2012, citing financial difficulties. During that time, Junebud AB created three immersive Adventures and set up a new server due to a growing Brazilian playerbase. On September 17, 2012, Christofer Stegmayr of Dohi Sweden announced that they had taken over the ownership of MilMo, however, updates ceased due to MilMo being built on Unity 2.x, which was being phased out and discontinued on all major browsers. Despite this and a lack of players, the servers still ran.
Five years later, in December 2017, Dohi Sweden came back onto the MilMo scene with a new team under the leadership of Jonathan Timmerlid, with a Facebook announcement that MilMo will be revived and ported to WebGL format. The port finished in early 2018 and was successful, with many players returning to the game. A Steam port took place, and the Steam version of MilMo was released on August 2, 2018, gaining high reviews.
---
Exciting action gameplay with crazy Monsters and mega-cool bosses. Run, jump and fight your way through an amazing and ever unfolding island world. Find hidden Exploration Tokens to assemble powerful new items and weapons. Uncover a deep, intricate storyline filled with epic quests and amazing secrets. Design your own hero avatar with tons of cool clothes, armours, haircuts, accessories and limitless colour combos!